EPs
Systeme de Street Sessions V.1(Vinyl EP)
VÖ: Dezember 2011
Label: Julien-K Inc.
Besonderheit: Diese streng limitierte Vinyl-EP besteht aus vier Live-Recordings, die am 09.08.11 unter Gegenwart einiger treuer Streetteamer in den Clouds Hill Studios in Hamburg aufgenommen wurden!
01. Someday Soon (Headcleanr Remix – Live)
02. Maestro (Koma + Bones Remix – Live)
03. Fail With Grace (Julien-K Live Version)
04. Dregs Of The World (Live)
Kaufen/Reinhören:
Offizieller Julien-K Merch-Store
iTunes
Virgin Tears & Julien-K – Casa Del Tigor Sessions
VÖ: 25.01.2011
Label: Circuit Freq Records
Besonderheit: Diese EP besteht aus fünf bisher unveröffentlichten Tracks, die in Zusammenarbeit von Julien-K und dem DJ-/Produzenten-Team Virgin Tears in L.A. entstand.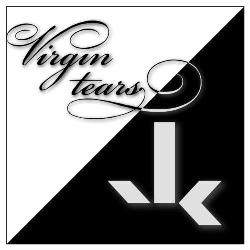 01. Whore
02. CCTV
03. Make It Sting
04. Just How Far
05. Flashback
Kaufen/Reinhören:
iTunes
Amazon
Beatport
Death To Digital Instrumental EP
VÖ: 24.03.2010
Label: Circuit Freq Records
Besonderheit: Diese EP ist eine neue Kollektion von bisher unveröffentlichten Instrumental-Remixes.
01. Technical Difficulties (Photek Instrumental)
02. Disease (Franz + Shape Instrumental)
03. Technical Difficulties (iPunk Instrumental)
04. Dreamland (Dave The Hustler Instrumental)
05. Systeme de Sexe (iPunk Instrumental)
06. Technical Difficulties (Bryan Black Instrumental)
Kaufen/Reinhören:
Beatport
Summer EP
VÖ: Juni 2008
Besonderheit: Diese begehrten Sammlerstücke, von denen es nur wenige Exemplare gibt, wurden von der Band selbst als Geschenk an einige glückliche Fans während der US-Tour mit Evanescence und an bestimmte US-Streetteamer als gebrannte CDs, umhüllt von einem einfachen schwarzen Pappschuber, herausgegeben. Es gibt sie nirgendwo offiziell zu kaufen, die Band hatte jedoch nichts dagegen, dass die Songs unter den Fans als Appetizer auf das Debütalbum herumgereicht wurden. 01. Kick The Bass
02. Technical Difficulties
03. Maestro
04. Kick The Bass (Virgin Tears & Fu – Kick The Freebase Remix)
05. Technical Difficulties (iPunk Remix)
06. Maestro (Brandon Belsky Remix)